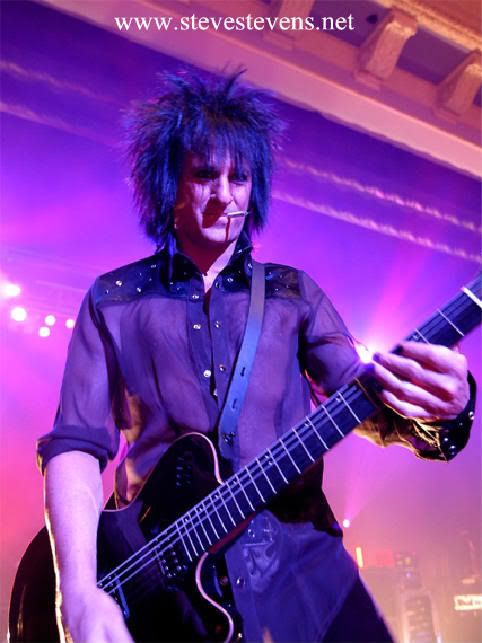 Steve Stevens
Stevens style lessons written by David M. McLean
The following is the index of lessons covering the guitar playing style of Steve Stevens. All lessons include notation with tab, plus MIDI sound files of the musical examples.
An introduction about Steve is provided in article #1 prior to analyzing "Rebel Yell". More lessons will be added, so please check back often. I'm also greatly honored that Steve has examined these lessons and gives them the "thumb's up". Thanx, Steve!
For more free lessons, check out the "Guitar & Music Lessons" section. For interviews with Steve and other "Guitar Gods", check out the "Essays & Interviews" section. For the free "Awards for Guitar Excellence", see the "Music & Merchandise section" or click the award symbol.
3) Flamenco Offerings
4) Sheets of Sound
more info go
www.skinnydevil.com