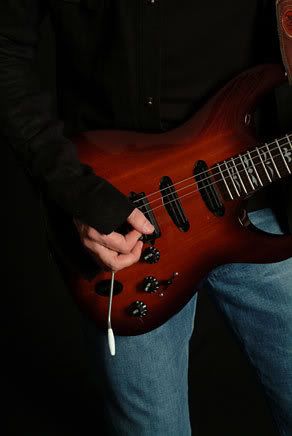 Oct 29, 2007by AT
Andy will share with you his secrets for getting amazing tone, featuring his favorite amplifiers, the Mesa/Boogie Lone Star & Stiletto Deuce II, along with his favorite speaker cabinets, the Mesa 2x12 and 4x12 Rectifiers. Don't miss this opportunity to see one of the world's most incredible players perform up-close and personal and find out how you can improve your tone!
Players such as Eric Johnson, Steve Vai and Joe Satriani have invited Andy to perform with them – Come to any of these events and you'll quickly understand why…. Don't miss it!!!
Admission is free, sponsored by Mesa/Boogie and your local Mesa/Boogie Dealer – Admission/Seating is limited and will go fast so make your plans to attend now!
Tuesday, Nov. 6 Discount Music Center Orlando, Florida
Wednesday, Nov. 7 Total Entertainment Daytona Beach, Florida
Thursday, Nov. 8 DeLoaches Music Statesboro, Georgia
Friday, Nov. 9 Music Depot Of Jax Jacksonville Florida
Saturday, Nov. 10 Express Music Seminole, Florida
For more information about these events, please contact the applicable Mesa/Boogie Dealer listed above by calling or visiting their website – For more information about Mesa/Boogie, Andy Timmons or Favored Nations, please visit the applicable website below:
www.mesaboogie.com
www.andytimmons.com/shows.php
www.favorednations.com

source and more iinfo : here